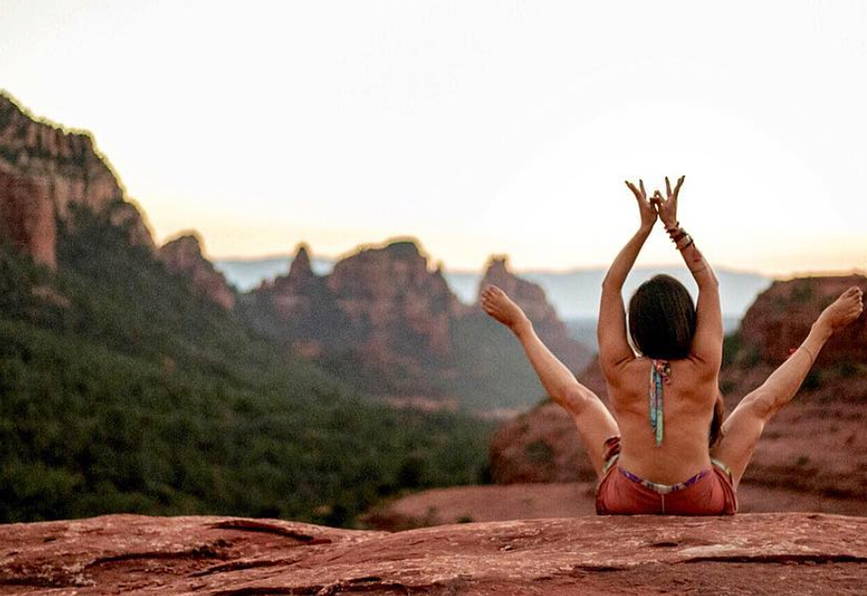 Stephanie's love and appreciation for movement is truly limitless. Her passion for dance developed at a very young age and continues to guide her on her path today. Her dance experience ranges from ballet to hip-hop to modern dance and even competitive ballroom dancing. In the midst of her dance career she also received her degree in Psychology and Dance at ASU.The practice of yoga presented itself to her in her early teens and she was immediately hooked. Stephanie received her RYT 200hr in 2014 from At One Yoga and is recognized through Yoga Alliance as an Experienced Registered Yoga Teacher and a Continued Education Provider (E-RYT + YACEP). In addition, Stephanie is a Buti Yoga Master Trainer. She fell in love with the practice of Buti yoga over 3 years ago and has made it a passion of hers to spread the gift of Buti.Stephanie's love for teaching has given her a new meaning in life, so much so that she will be launching her own Yoga Teacher Training program (Ignite YTT) in the Spring of 2019. Stephanie is committed to offering the gift of wellness + movement + mindfulness in each of her classes. She truly believes in uplifting others to be the best versions of themselves through guiding and challenging her students by focusing on a solid foundation, providing a safe space and encouraging her students to find a deep and positive connection with the mind + body + spirit.
Q: What are your top favorite artists or songs?
I find myself being asked this question often and it never gets easier! My flavors of the week change quite a bit as I love to keep my playlists fresh and Drake will always hold a place in my heart but my go-to's areA Tribe Called Red + Bonobo + Anything involving Diplo
Q: What are your favorite classes to teach/take?
I love to practice Vinyasa as it is my foundation and where I am able to really slow down, connect with my breath, close my eyes as I flow to truly go within and fine tune my practice. Favorite class to teach is Buti Yoga because it feels incredible, I love to watch my students fall in love with themselves AND since we do 110% of the class while we teach, its like I'm taking the class as well!
Fun Fact:
I've been a dancer for 28 years. At one point in my life I was in a professional modern and contemporary jazz dance company in college and competed Ballroom dance for Arizona State University Ballroom Division and for Author Murray Ballroom School of Dance.