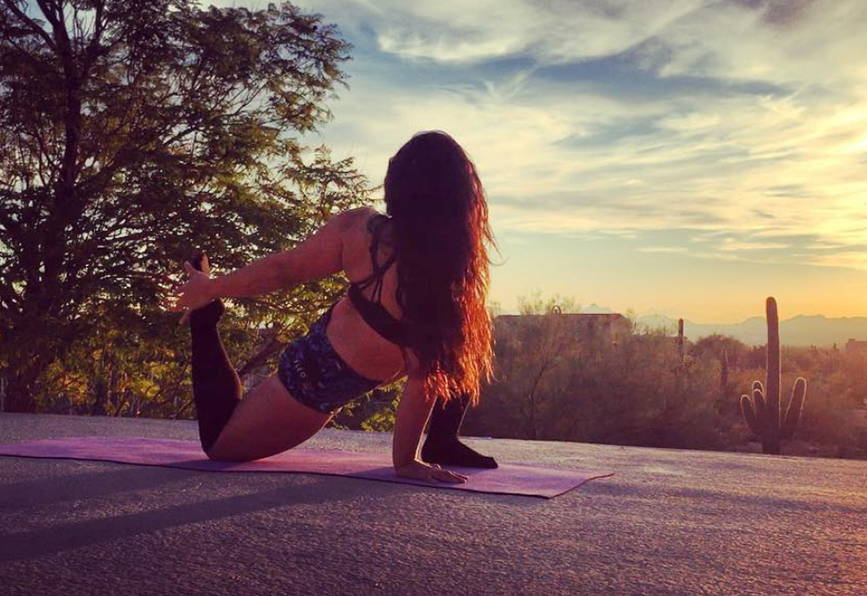 Lia is a 200-hour registered yoga teacher certified in Buti yoga & Vinyasa. She discovered Buti Yoga at a point in her life when she needed it most. Shortly after, she grew into the lifestyle & discipline of Hatha yoga. Originally from Iowa, she decided to relocate to Arizona being certain her practice & aspirations would thrive. Ever since, she has been devoted to providing the movement & healing to others. As of May 2018, she obtained her own studio space in Glendale, AZ (Shanti Vibe Studio). Throughout her yoga journey—love, compassion, and gratitude has led her to find the Zen Soul community, Buti tribe, mental & physical health, confidence and self-love."Yoga fuels my creativity, encourages me to continually learn, connects me with strong & spiritual individuals, & keeps me centered when life gets hectic.
Q: What are your top favorite artists or songs?
Miguel, Odesza, and Queen
Q: What are your favorite classes to teach?
Buti Yoga & Zen Soul Move
Q: What are your favorite classes to take?
I refuse to pick just one because they're all divine.
Fun Fact
Back when I was a young thing, I played violin for nearly a decade.
I switched to acoustic guitar at 16 y.o. & I've been writing songs & singing my little heart out ever since.